VEGUETA, HISTORICAL CENTER OF LAS PALMAS DE GRAN CANARIA
Our
NEIGHBORHOOD
Without a doubt we feel passion for our neighborhood and therefore we can´t help inviting every guest to stroll around it. Vegueta is not only relevant for its aesthetics of cobbled alleys and noble houses, but also for having witnessed momentous episodes in the history of the city. Discovering where the conquest of the Canary Islands began or following Christopher Columbus´ footsteps, will be some of the many recommendations that we will give you. Awaken your most adventurous spirit on this journey and start writing your own chronicle.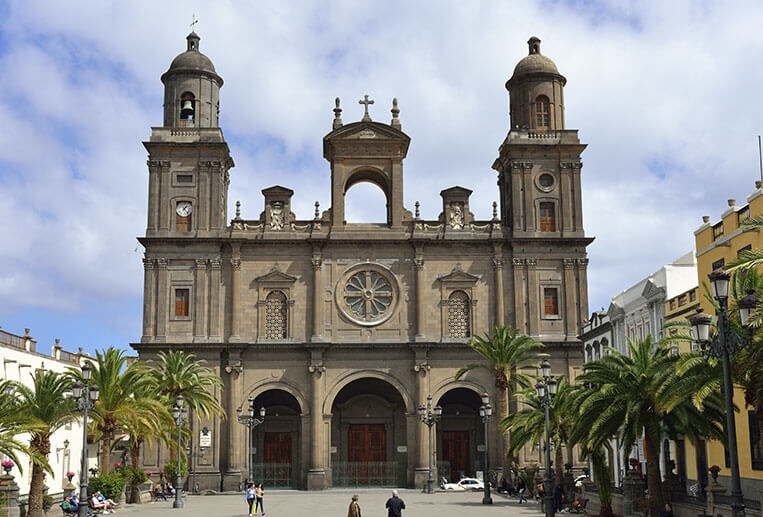 Cathedral of Santa Ana
Representing different architectural styles (Gothic, Renaissance and Neoclassical) due to the delay and consequently duration of its work for centuries, this monumental building presides over the architectural set that embraces one of the most important plazas of the island. It takes the name from the patron saint of the city of Las Palmas de Gran Canaria, Santa Ana. Did you know that at the end of the 15th century its enormous towers served as a guide for ships approaching the city's coastline?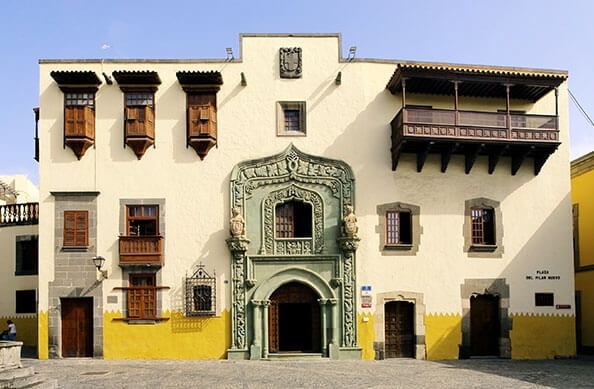 Columbus House
The Canary Islands, due to their strategic location, have always been a mandatory stop for merchants, explorers, pirates and adventurers. The marine currents as well as the trade winds, enable navigation towards the West. It is known to all that Christopher Columbus undertook the expedition in 1492 in search of a new route to the East Indies, but what if we told you that the reason why he landed on the coasts of Gran Canaria was to repair the rudder of one of his ships?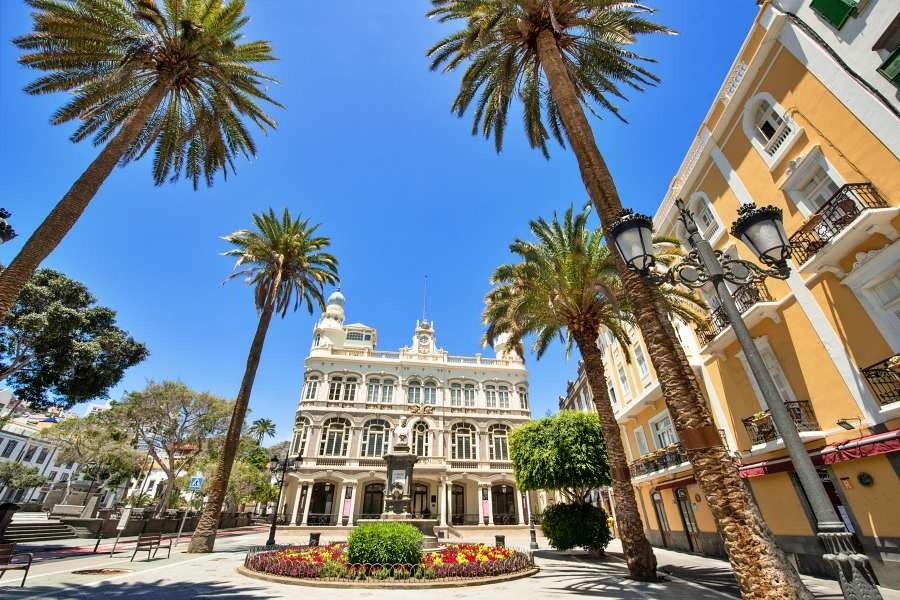 Literary Cabinet
After its foundation in 1844, it has played a prominent role in the literary, cultural and scientific development of the city. This beautiful and harmonious building of modernist architecture and with neoclassical elements, has welcomed great figures of science and art such as Nobel Prize in Medicine Ramón y Cajal, writer Miguel Unamuno or lyrist Enrico Caruso, among others. Did you know that the Cabinet developed projects as transcendental as the one that decided the birth of the University of Las Palmas?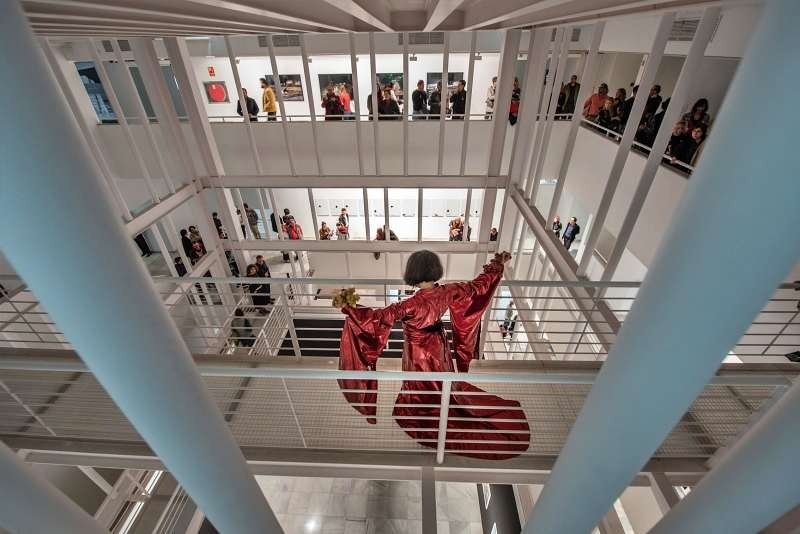 CAAM
The Atlantic Center for Modern Art has become the Canary Islands' leading contemporary art museum. Its objective is to enhance the specificity of Canarian art and encompass critical thinking and artistic culture from three continents: Africa, America and Europe. It guards a Collection made up of more than 2,500 works of art of different techniques, formats and styles, devoting particular attention to the interpretation of the historical avant-gardes and the most current manifestations of art.
Paul Klee, Le Corbusier, Yoko Ono, Tâpies, Millares, Vasili Kandinsky or Salvador Dalí are some of the thousands of authors whose works have been exhibited during their three decades of existence, placing this small but great city in the world.